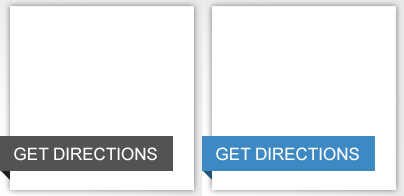 Sandeep Jejurikar
, M.D., FACS
Board-Certified Plastic Surgeon
Downers Grove and Hoffman Estates, Illinois
630-960-0023
Find out what people are saying about Dr. Jejurikar by reading his online reviews.


All Google+ Reviews

Before I went to Dr J I had breast augmentation surgery from a different surgeon and the whole experience as well as the results were a complete nightmare. I was so unhappy and stressed out and after months of getting nowhere with this surgeon who promised me he was going to correct the problem but kept putting me off I was referred to Dr J by a friend. Dr J was very informative and immediately knew what needed to be done to correct the problem. He recommended a breast lift (which should have been done the first time around) and revision surgery to my left breast that had a "double bubble". Dr J performed the surgery and the results were amazing and I am so happy. Not only did he do an excellent job but he continued to meet with me every week for several months after the surgery to monitor the results. I would recommend Dr J to anyone interested in this type of procedure. He was always honest and answered all my questions. I only wish I would have went to him the first time around. Thank you Dr J and your staff at Downers Grove who were always great as well.


All Google+ Reviews

I had a breast augmentation 3 months ago and I am so happy I did!!! My daughter had a tummy tuck and breast augmentation done by Dr. J, and she looked wonderful. I had wanted to have surgery for years but was skeptical and afraid. After meeting Dr J, and seeing the results of my daughter's surgery, I finally had the courage to do follow through with it. Dr J was kind and informative through the whole process. Thank you Dr. J!!!!


All Google+ Reviews

For years I had been trying to get rid of my muffin top. After having three children my muscles were no longer in the middle of my stomach. My girlfriend who had had a "tummy tuck" from Dr. J, kept telling me to come in for a consultation. I finally did. I told Dr. J what I was looking for, a tummy tuck and breast augmentation. He showed me before and after photos with the same body types as I had. I liked what I saw and was ready to get serious! But, could I really afford this? Dr. J gave me all the information about my surgeries, including financing. I decided to finance the procedures and was approved the same day. The finance company notified Dr. J's office and they called to schedule me. I had to purchase a sports bra and girdle for after the surgery, but that is really all I did to get ready. The rest was set up by Dr. J's staff. The day of the surgery, he met with me before, for any last minute questions on my part. It has been almost two years since my surgery. I cannot tell you how much better I feel. My clothes fit great, on the top and the bottom! I wore a bikini the past two summers, something that I have not done since my early twenties. I am forty eight now. I love how I look and wish I would not have waited so long to get my body back! It is a pleasure getting dressed, but I feel just as good being naked!


All Yelp Reviews

During the hardest moments of my life, Dr. Jejurikar and his wonderful staff Maureen & Maria, made every step of reconstructive surgery following a bilateral mastectomy easier than I could have possibly hoped and prayed it to be. Not only does Dr. Jejurikar do an incredible job at sculpting natural and symmetrical breasts/areolas, but he also takes the time to listen to concerns and answer questions. At a time when life feels out of control, Dr. J and his staff set a welcoming environment and provide the much needed patience to reassure you that everything will be okay with feeling "normal" again. I feel extremely blessed to have had Dr. J as a plastic surgeon throughout this process. I have heard horror stories about how women's breasts look after reconstruction and I have had nothing less than an immense amount of trust in Dr. J's capabilities as a plastic surgeon. He has provided me with confidence by sculpting breasts that continue to make me feel like a woman.


All Yelp Reviews

I had a breast augmentation earlier this year by Dr Jejurikar. He answered all my questions and concerns I had prior to surgery. Every post operation visit I had, he gave me his undivided attention and always made me feel very comfortable. His office staff is also great. I love my results, very natural looking. I went from an A cup to a full C cup. I would recommend Dr jejurikar to family and friends. He is an exceptional surgeon, I would highly recommend him.


All Yelp Reviews

If you want A+ quality care from an experienced highly qualified plastic surgeon with impressive credentials, look no further....schedule an appointment with Dr. Jejurikar.  Dr. Jejurikar took his time with me when I first met him.  He answered all of my questions and concerns, showed me before and after pictures (at my request) and not once did I ever feel pressure to do the surgery that I was inquiring about.   I waited about two weeks, did a little more research, and then called his office to schedule my surgery.  I am so happy that I went through with the surgery!  My results....better than I expected!  Maureen and Maria, thank you also for everything.  You guys are the best and I miss you already.  Thank you so much for making me feel beautiful and confident once again.


All Yelp Reviews

The liposuction went very well and I am very satisfied with the results.  I would recommend him to my friends and family.  From the surgery to the present I found all the personnel I dealt with from the hospital to the staff in Dr. J's office to be extremely helpful with all my needs.  The recovery was long but the results were great.


All Yelp Reviews

After a large weightloss I was feeling very good until I would look in the mirror only to see all the sagging skin that was left behind.  It took me a long time to get up the courage to do something about it.  I went to some consultations with different sugeons.  I knew when I met with Dr. Jejurikar that I had found the doctor who could help me.  After a breast lift and tummy tuck I feel like a new person.  Dr. Jejurikar made the whole process more comfortable than I had imagined.  The results were amazing.  Years ago I was a 30 year old in a 50 year old body...now I am a 50 year old in a 30 year old body!  Dr. Jejurikar is not only an outstanding surgeon, but he is a very kind person who knows how to make his patients feel comfortable.


All Vitals Reviews

After having children my stomach's skin was stretched and unrepairable, I was completely devastated as I workout and eat well faithfully. From the moment I met Dr. Jejurikar I felt completely at ease and a huge weight was lifted off my shoulders knowing I met someone whom I can trust. My experience with Dr. Jejurikar's work has been life-changing for me. I used to cry about never wearing a bikini again, and now I have tears of joy when getting in one. I highly recommend Dr. Jejurikar to anyone getting any kind of work done.


All Vitals Reviews

My breast reconstruction post mastectomy was to help with my self image after having my world rocked with my breast cancer diagnosis. Dr Jejurikar is a talented cosmetic surgeon who was very kind and patient with me as I moved through the multiple steps of reconstruction. I trusted him to help me make significant decisions which effect how I view my body. I would not chosen to alter the shape of my breasts had I not required a mastectomy, but it sure has helped me when I glance in the mirror as I get out of the shower and see my body as a whole being. I highly recommend Dr. Jejurikar and his office staff.


All Vitals Reviews

Dr. Jejurikar did a breast lift/implant and tummy tuck for me following a 130 pound weight loss. The results are still amazing even 8 years and a 4 year old later! I'm looking forward to an "upgrade" on my breast implants this spring. He is amazing and I highly recommend him!
Dr. Sandeep Jejurikar
Dr. Sandeep Jejurikar is a board-certified plastic surgeon serving Naperville and other Chicago-area communities with many years of experience in Downers Grove and Hoffman Estates. He is certified by The American Board of Plastic Surgery and is an active member of the American Society of Plastic Surgeons® and The American Society for Aesthetic Plastic Surgery.

After early admission to the pre-medical program at the University of Michigan, Dr. Jejurikar earned his medical degree there. He then completed a 6-year plastic surgery residency at the University of Chicago Medical Center, learning about all facets of cosmetic and reconstructive surgery, followed by an extra 2 years of clinical fellowship training.
At his Chicago-area plastic surgery practice, Dr. Jejurikar offers a full range of aesthetic and reconstructive procedures for the face, breasts, and body. He performs breast augmentation, lift, and reduction (for both women and men), as well as inverted nipple correction. He also performs body contouring procedures, such as tummy tuck and liposuction, and facial surgeries including facelift, brow lift, and rhinoplasty. Dr. Jejurikar also offers non-surgical cosmetic skincare options such as BOTOX® Cosmetic, injectable fillers, and skin resurfacing.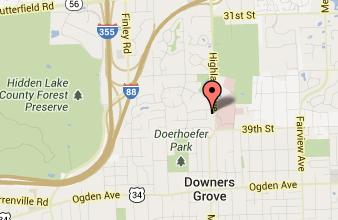 Downers Grove
Dr. Sandeep Jejurikar
3800 Highland Ave #106
Downers Grove
, IL
60515
Phone:
630-960-0023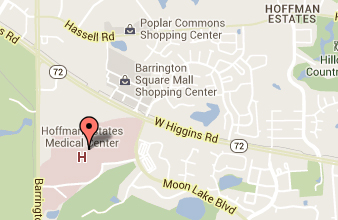 Hoffman Estates
Dr. Sandeep Jejurikar
1585 Barrington Rd #601
Hoffman Estates
, IL
60169
Phone:
847-755-1000